New Disney movie
Encanto
is the top new movie of the weekend globally as it makes its debut with an impressive debut while
House of Gucci
also impresses with a number 3 new entry.
Just outside the top 5 Resident Evil: Welcome to Raccoon City is new at number 6 with a $10.3 Million opening weekend.
Global box office QuickView
Number 1 - Encanto (1st Weekend)
Highest debut - Encanto (@1)
Longest run - Venom: Let There Be Carnage (9 weeks)
highest total gross - No Time to Die ($753.1 Million)
Global box office top 5 breakdown weekend 26th - 28th November 2021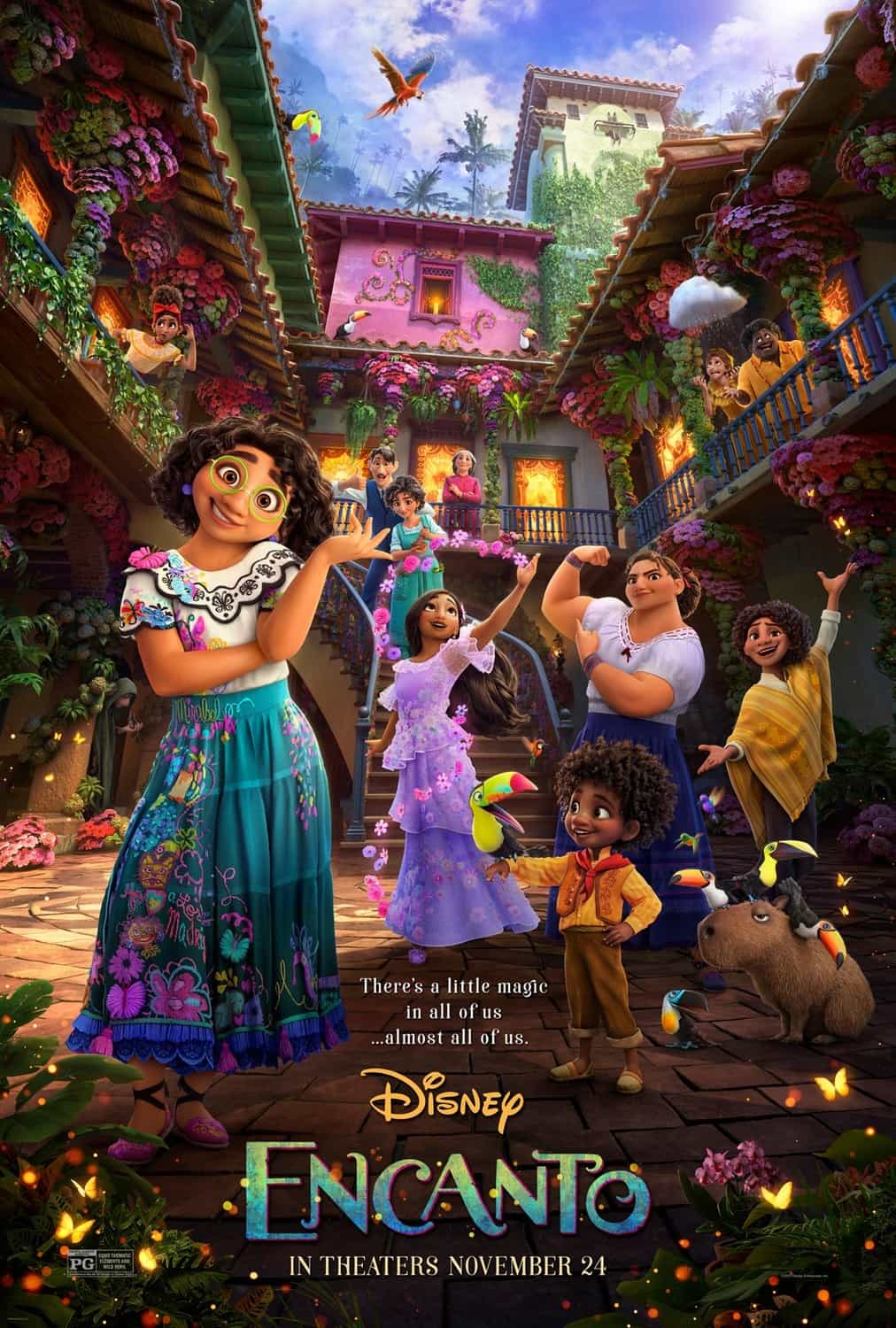 The latest Disney animated features makes it debut at the top of the global box office this week after a release in 48 countries.
The movie takes $56.3 Million on its debut weekend but with a release over the thanksgiving period in the UK it has taken $69.9 Million to date.
The Ghostbusters sequel movie falls to number 2 after a week at the top with a weekend gross of $13.1 Million from 41 countries, a 45% drop over last weekend.
This pushes the movies total gross over its 2 weekends of release to $115.7 Million.
Directed by Ridley Scott and starring a host of big names including Lady Gaga and Adam Driver, the based on a true story movie enters the global box office at number 3 this weekend.
Released in 41 countries the movie movie takes $27 Million on its debut weekend and has taken $34.7 Million to date having been released over the Thanksgiving week.
The Chinese hit movie falls to number 4 this weekend with $21 Million, an 8% drop, and its still only released in a single country, the movie has taken $94 Million to date.
The latest marvel movie drops to number 5 this weekend with a gross of $18.1 Million from 50 countries, this is a 46% drop over last weekend and puts the movies total at $368.4 Million after 4 weeks of release.