Spider-Man: No Way Home
spends a fourth weekend at the top of the UK box office while there is nothings in the way of major new releases to try challenge it, although that could change next weekend!
Highest new movie of the weekend is Licorice Pizza which makes its debut at number 3 while further down the box office is The 355 which is new at 7 with £366,546.
Finally the critically acclaimed Boiling Point is new at number 11 with £79,117 from just 53 cinemas in the UK.
UK box office QuickView
Number 1 - Spider-Man: No Way Home (4th weekend)
Highest debut - Licorice Pizza (@3)
Longest run - No Time To Die (14 weeks)
Highest total gross - No Time To Die (£96.5 Million)
UK box office top 5 breakdown weekend 7th - 9th January 2022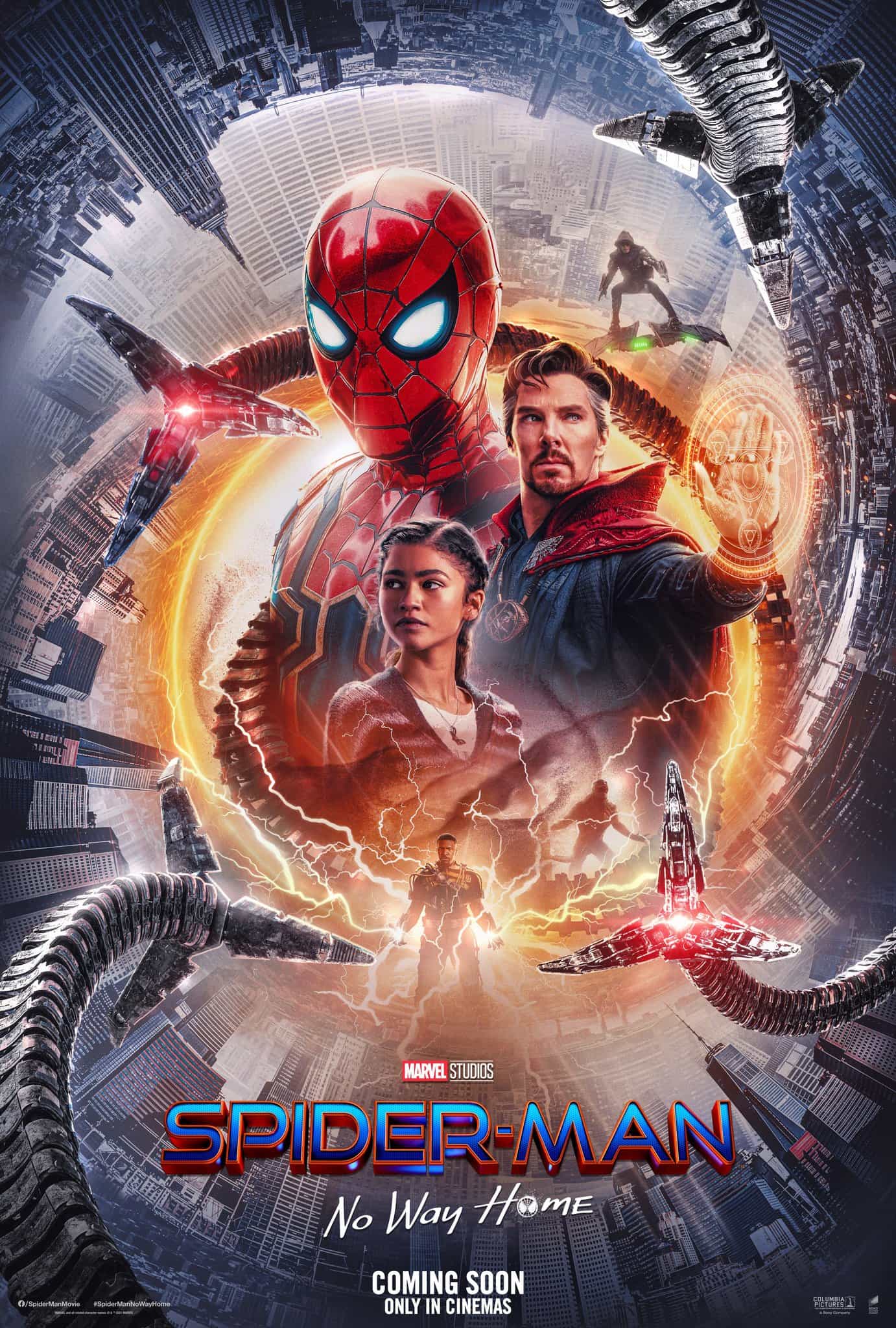 The Marvel/Sony movie spends a fourth weekend at the top of the UK box office, the longest run since Shang-Chi and the Legend of the Ten Rings in September 2021, although No Time To Die did spend 4 non-consecutive weeks at the top on October of 2021.
The movie took this weekend £4.4 Million which is a very slim 26% drop over last weekend which gives the movie a UK total of £79.3 Million after 4 weeks.
The movie is naturally the top film so far in 2022, and on its current pace it could beat No Time To Die as the top movie released in 2021 which has taken £96.5 Million so far.
A second weekend at number 2 for the prequel movie from director Matthew Vaughn which this weekend takes £905,092, a large 74% drop over last weekend altohugh that did include nearly a week of previews.
The movie has now taken a fairly reasonable £5.3 Million over its 2/3 weeks of release.
Director Paul Thomas Anderson's coming of age movie set in the 1970's got a pre-release on new years day and has taken to date £879,373.
The movie has had great reviews which might keep its momentum going for a few weeks as it becomes a fan favourite.
The kids animated series transitioned to a live action big screen movie had a decent Christmas holiday and this weekend only falls to number 4 with £623,074, a small 20% drop over last weekend, giving the movie a £7.3 Million total after 5 weeks.
The fourth The Matrix movie has had a tough time at the box office but in the UK the movie only falls to number 5 this weekend with £513,474, a 32% drop over last weekend, which gives the Keanu Reeves starring movie a total UK gross of £6.4 Million over 3 weeks.
This weeks top 10 UK Box Office films
See full chart