No new entries on the US box office this weekend gave
Spider-Man: No Way Home
a third week at the top while animated sequel
Sing 2
stayed put at number 2.
US box office QuickView
Number 1 - Spider-Man: No Way Home (3rd weekend)
Highest debut - No new movies this weekend
Longest run - Eternals (9 weeks)
Highest total gross - Spider-Man: No Way Home ($609.8 Million)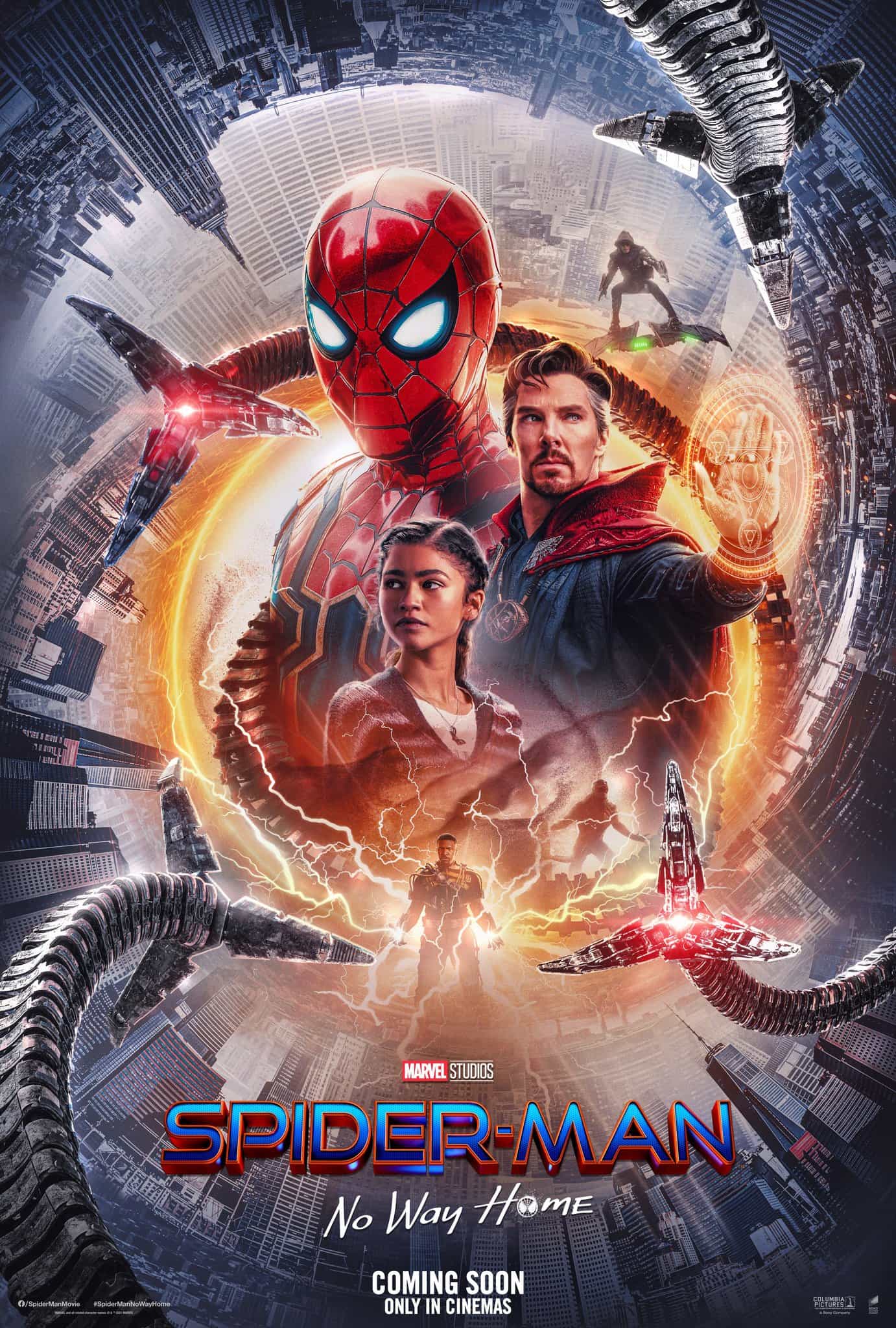 A very quiet weekend for new movies as the new year rolls around giving the Marvel/Sony movie a third weekend at the top of the US box office with a gross of $52.7 Million, a slim 35% drop over last weekend.
The movie has now been at the top for 3 weeks and has taken a massive $609.8 Million in North America, and it is by far the top movie of 2021, and currently the top movie of 2022.
The movie has also broken into the top 10 movies of all time in North America at number 10.
Animated sequel to Sing hold firm at number 2 with a second weekend take of $19.6 Million, a very slim 18% drop over last weekend.
The movie has now taken $89.6 Million in North America on its way to breaking the $100 Million milestone by next weekend.
Director Matthew Vaughn's prequel movie has had a strange release window and after making its debut at 4 last weekend jumps up to 3 this week with $4.5 Million, 29% down from last weekend.
The movie has taken $19.5 Million after 2 weeks of release.
Another movie on the way up at the sports based drama takes $4.07 Million as it jumps to number 4 this week from its debut position of 5, a 34% drop over last week.
The movie has now taken $15 Million after 2 weekends of release.
Despite the fact that the fourth in The Matrix series got a simultaneous release on HBO Max and cinemas the movie looks destined to be a flop at the box office as the movie falls to number 5 this weekend with $3.82 Million, a large 68% drop over last week.
The film is competing with a similar market to the top movie at the movie Spider-Man: No Way Home which is potentially taking some of its audience, but after two weeks the much anticipated and hyped movie has taken just $30.9 Million.
This weeks top 10 US Box Office films
See full chart